Low Pile Bathroom Rugs
Low Pile Bathroom Rugs
Doors open easily over our high quality low pile polyacrylic and cotton bath rugs. Pile height from
.24 to .47 inches
(6 to 12 mm). These low pile bath rug designs are perfect if you are worried about stumbling when walking through your bathroom.
You can view color and styles for these bath rugs by selecting any of the designs below.
Color icons on this page shown below products are intended as a general guide not a preview of the actual color, see product pages for specific shades/images and more information.
Background Color Key
Popular
Discounted (Sale)
Closeout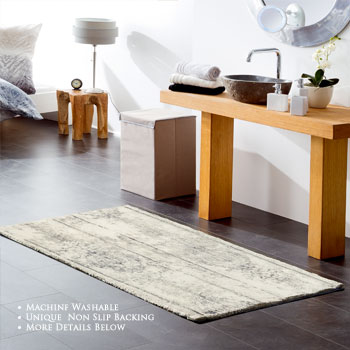 Custom sizes | Sitemap