Roller Shower Curtain Hooks
Roller Shower Curtain Hooks
566 - Quickly get a phone representative on the same page you are on now by giving them the quick link ID 566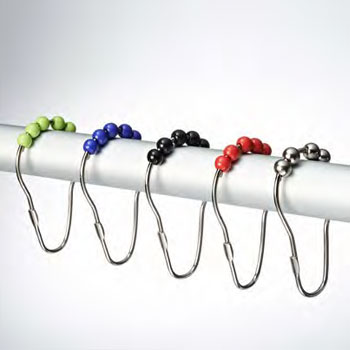 black

blue

chrome

green

red
Additional Product Images Gallery
Click on an image to view a larger version. Larger images replace the main image shown above.
Roller Shower Curtain Hooks
Coordinated Families
Product Details
(
back to the top
)
Designed by Ridder in Germany. Ridder is a family-owned company established in 1946. They offer a high quality standard.
Metal
3x nickel-plated and high
rust-proof
Rollers allow smooth movement of the rings for perfect sliding
3-year quality guarantee
12 pieces per pack
Available with red, green, blue, black or chrome finishes.
(
back to the top
)