Shower Curtain Curved Rods
Shower Curtain Curved Rods
694 - Quickly get a phone representative on the same page you are on now by giving them the quick link ID 694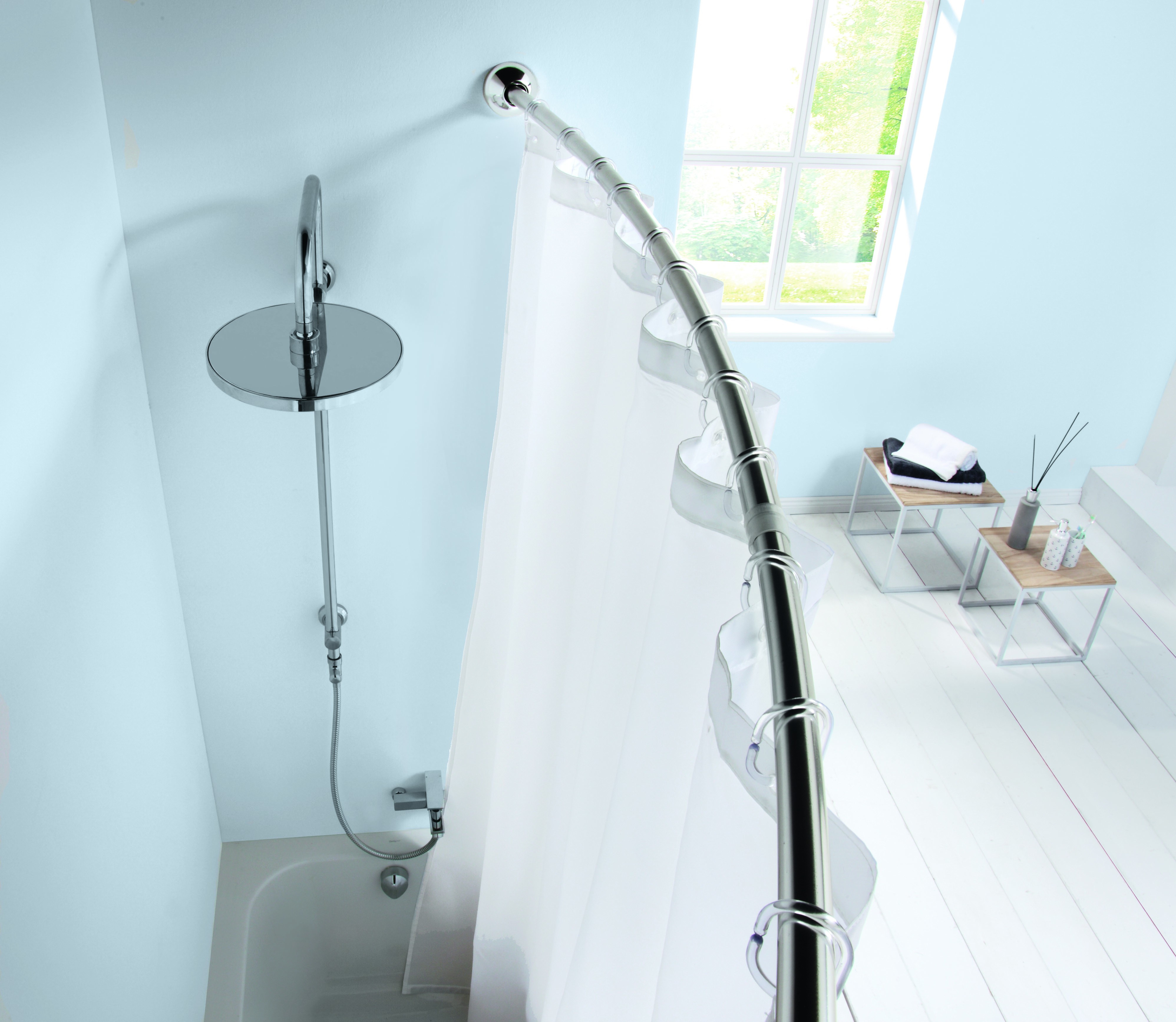 chrome
Additional Images
You can view larger images of alternative colors by clicking on a color swatch above.
Click Here for Curved Rod Details
Coordinated Families
Sorry, there are no coordinated families for this family of products.
Product Details
(
back to the top
)
Curved Rod
Our aluminum curved rod is extended from 49.2 to 86.6 in /125-220cm long.
Curved Rod Details
:
It is made of non corrosive aluminum and is .98in / 25mm in diameter. This curved rod is designed and produced by well-known German brand Kleine Wolke, established in 1968, and is backed by their quality guarantee.



Feel free to contact us at support@vitafutura.com for more information



(
back to the top
)