Moby Safety Mat (Natural Rubber)
Moby Safety Mat (Natural Rubber)
700 - Quickly get a phone representative on the same page you are on now by giving them the quick link ID 700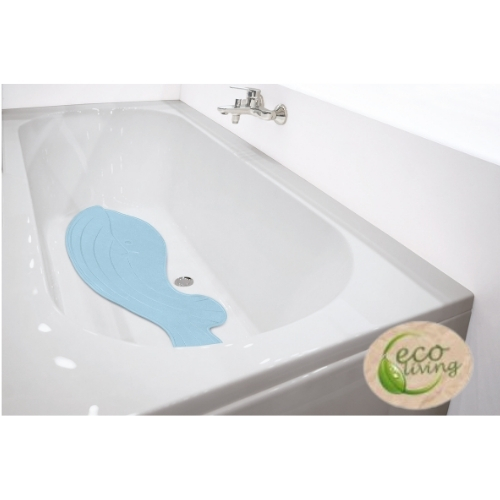 blue
Additional Product Images Gallery
Click on an image to view a larger version. Larger images replace the main image shown above.
Click Here: Moby Safety Mat (Natural Rubber)
Stock levels are intended as a general guideline, not a guarantee and do not take into account pending orders. More stock is typically available in Europe. Orders requiring stock from Europe usually ship in 2-12 business days.
Coordinated Families
Sorry, there are no coordinated families for this family of products.
Product Details
(
back to the top
)
Moby Safety Mat (Natural Rubber)
This safety mat is designed in Germany and feature the following:
Practical safety insert for the bathtub.
Mat measures 13.77x29.52in. - made from a very durable rubber.
Whale inspired design Available in Blue.
Slip resistant.
Care instructions: Delicate wash cycle 40°C; Do not bleach; Do not Iron; Do not tumble dry, No dry cleaning
Complementary to many other products of Kleine Wolke.


Natural rubber
Natural latex - freshly tapped from Mother Nature. Our natural rubber bathtub mats offer protection in every respect. They protect the user from harm in the bath, and protect nature from damage too. It is a renewable raw material obtained from the milky sap of the rubber tree.
(
back to the top
)