Shower Roller Blind 2
Shower Roller Blind 2
577 - Quickly get a phone representative on the same page you are on now by giving them the quick link ID 577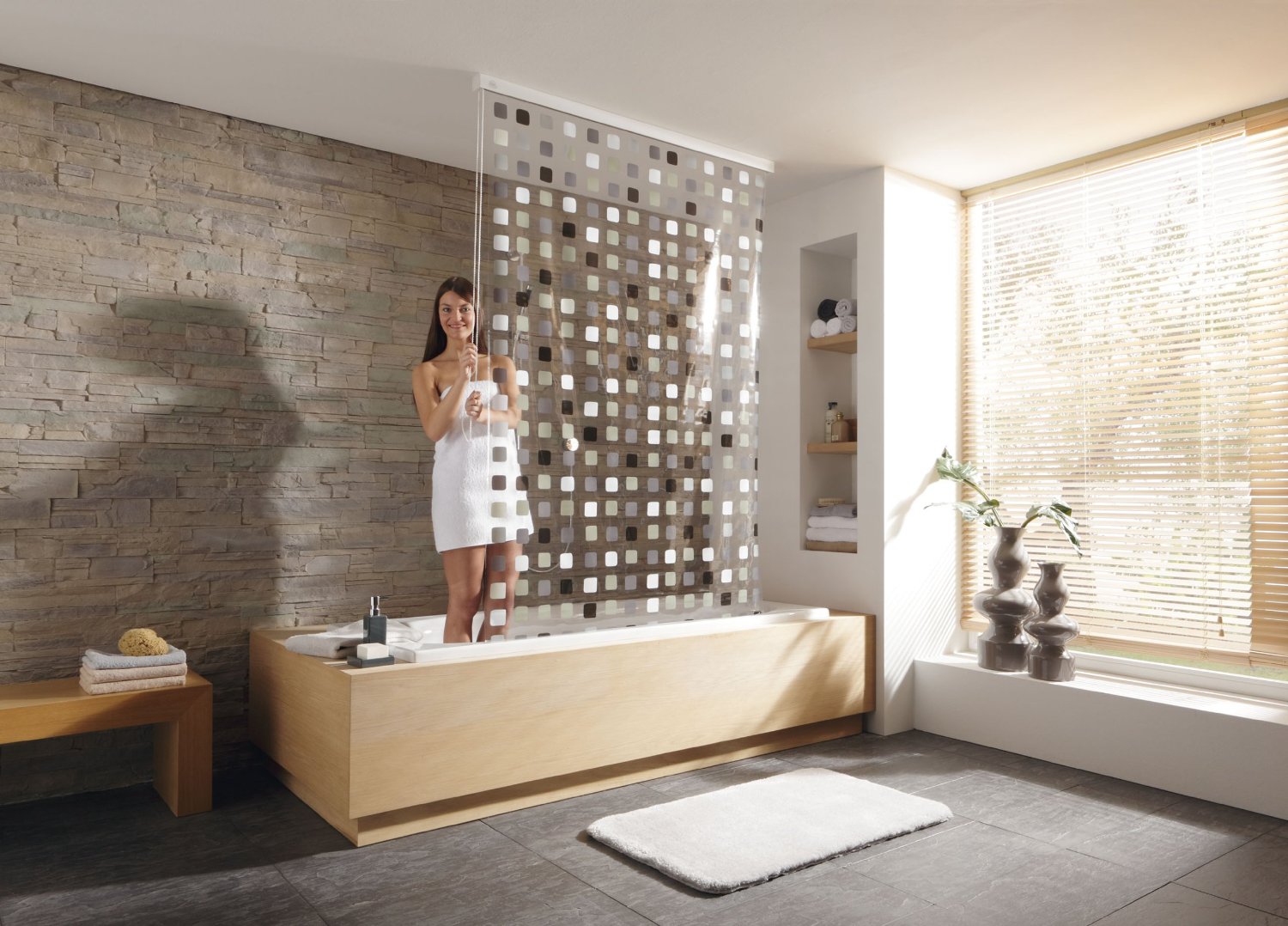 blue

copper

grey

milky

pearl

snow white

white

white
Additional Images
You can view larger images of alternative colors by clicking on a color swatch above.
Click Here: Shower Roller Blind
* Stock levels are intended as a general guideline, not a guarantee and do not take into account pending orders. More stock is typically available in Europe. Orders requiring stock from Europe usually ship in 2-12 business days.
Coordinated Families
Product Details
(
back to the top
)
Shower Roller Blind
Design:
High quality, beautiful shower roller binds with unique, contemporary and multi tone designs
100% vinyl; very durable
Designed and produced in Germany.
Easy to install. See installation details below.
Installation:
Empty cartridge is needed for installation: insert this shower roller blind into the empty cartridge (Find the link for empty cartridge under Coordinated Families)
Pull cord can be mounted on the left or right
Open cartridge prevents mould formation
Easy to assemble. Space-saving.
NOTE: Empty cartridge is NECESSARY for installation. Please find the link under Coordinated Families.
(
back to the top
)