Are All Bathroom Rugs Washable?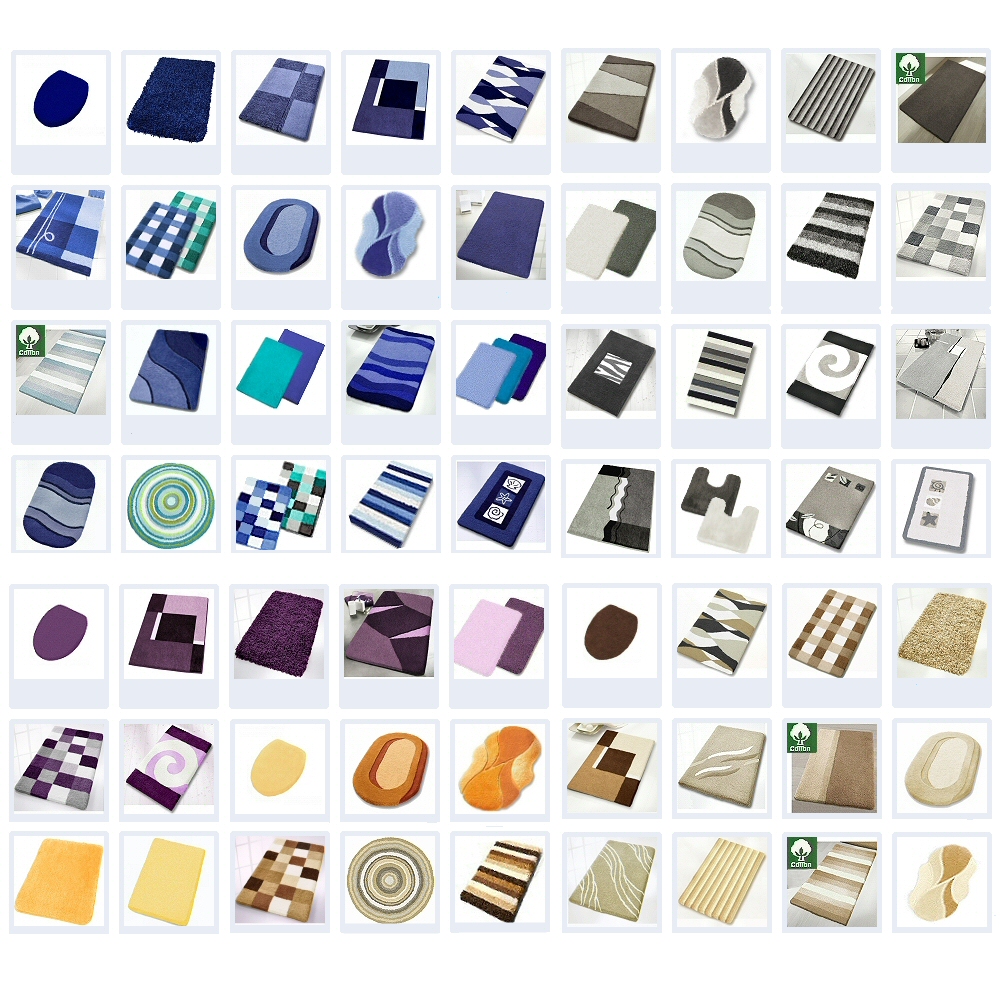 For us here at Vita Futura the answer is YES!
However, it is VERY common for folks to buy rugs that are not made for the room they wish to place them in. Some need rugs to be so large they do not realize they have crossed over into the area rug category. Area rugs and throw rugs are not specifically designed for high traffic, high humidity environments like bathrooms. Others folks fall in love with a design and do not take the time to check and confirm if the rug is machine washable or if it is non-slip. You may find an economical rug for your bathroom but in the long run it will cost more to replace it over and over again if it's not the correct material that will last for a long time in your space.
Shopping Tips - Finding Washable Bath Rugs:
1. Look for Bathroom Friendly Material
Natural (cotton) and synthetic materials (polyacrylic, nylon, etc.) are great in bathrooms. Cotton is warm, absorbent and washes up great, be careful about whether you need a non slip backing. Cotton does need to breath to dry, so be sure your bathroom is well ventilated. Synthetics like polyacrylic have additional benefits they are soft, durable, quick drying and very difficult to permanently stain plus they wash up very, very nicely.
2. It's All About the Backing
Breathable woven backings are perfect. However, if you select a rug with a coated backing beware. Latex is non-slip and will keep the water above floor level, but economical backings can break down and fall apart over time. Look for thick backings without plasticizers that cause the eventual breakdown. Another key indicator is a thinly coated backing which can break down sooner than later. Also inspect the rug to be sure the woven fibers are firmly attached to the backing.
3. Be Patient and Read the Care Instructions
Dry cleaning is not convenient and is a perfect indicator that the rug you are looking at is NOT a good choice for your bathroom. With as much traffic you have in and out of your bathroom, your bath rugs should be something you can wash at home. Simply look for 'machine washable' indicator on the packaging or tag on the rug you are considering. Taking the extra few seconds to look for care instructions will save you both time and money in the future.
We're happy to help you find the perfect rug for your bathroom. We carry a colorful, stylish collection of bathroom rugs and they are designed specifically for bathroom environments and all are machine washable. Our bathroom rugs also work great as kitchen rugs since they are designed to be in high humidity and high traffic environments.