Sonic Bath Accessories
Sonic Bath Accessories
330 - Quickly get a phone representative on the same page you are on now by giving them the quick link ID 330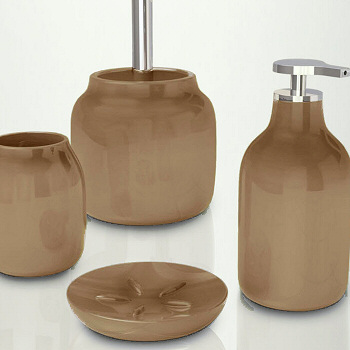 taupe

white
Additional Images
You can view larger images of alternative colors by clicking on a color swatch above.
Click Here: Sonic Stoneware Accessory Details
Stock levels are intended as a general guideline, not a guarantee and do not take into account pending orders. More stock is typically available in Europe. Orders requiring stock from Europe usually ship in 2-12 business days.
Coordinated Families
Product Details
(
back to the top
)
Sonic Stoneware Bath Accessories
Glazed stoneware accessories, smooth and beautiful. Dishwasher safe.
Available in Taupe and White. More colors coming soon.
The size options include a tumbler, soap dish, soap or lotion dispenser and toilet brush set.


Soft smooth design with chrome accents.


Made in Germany
(
back to the top
)